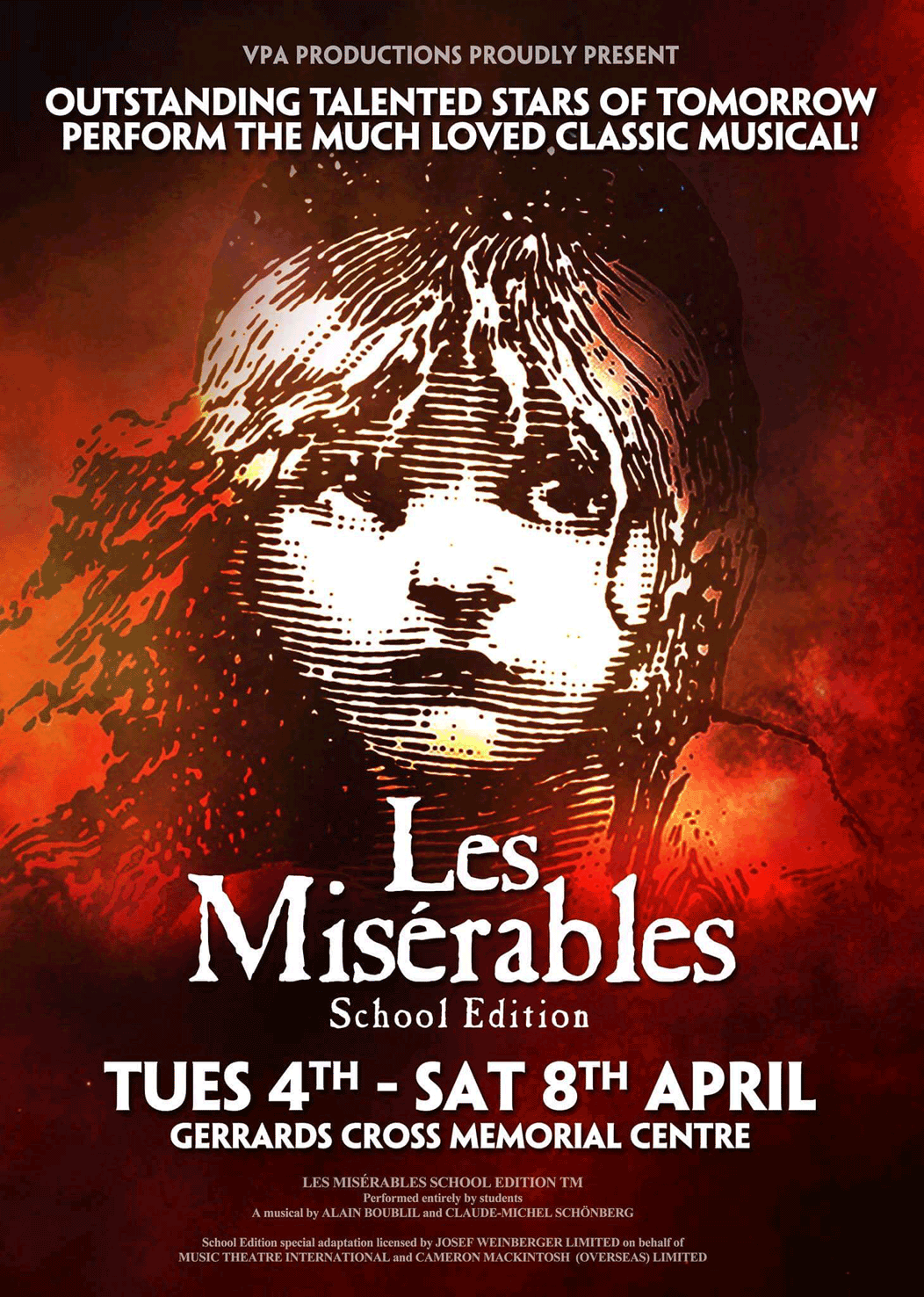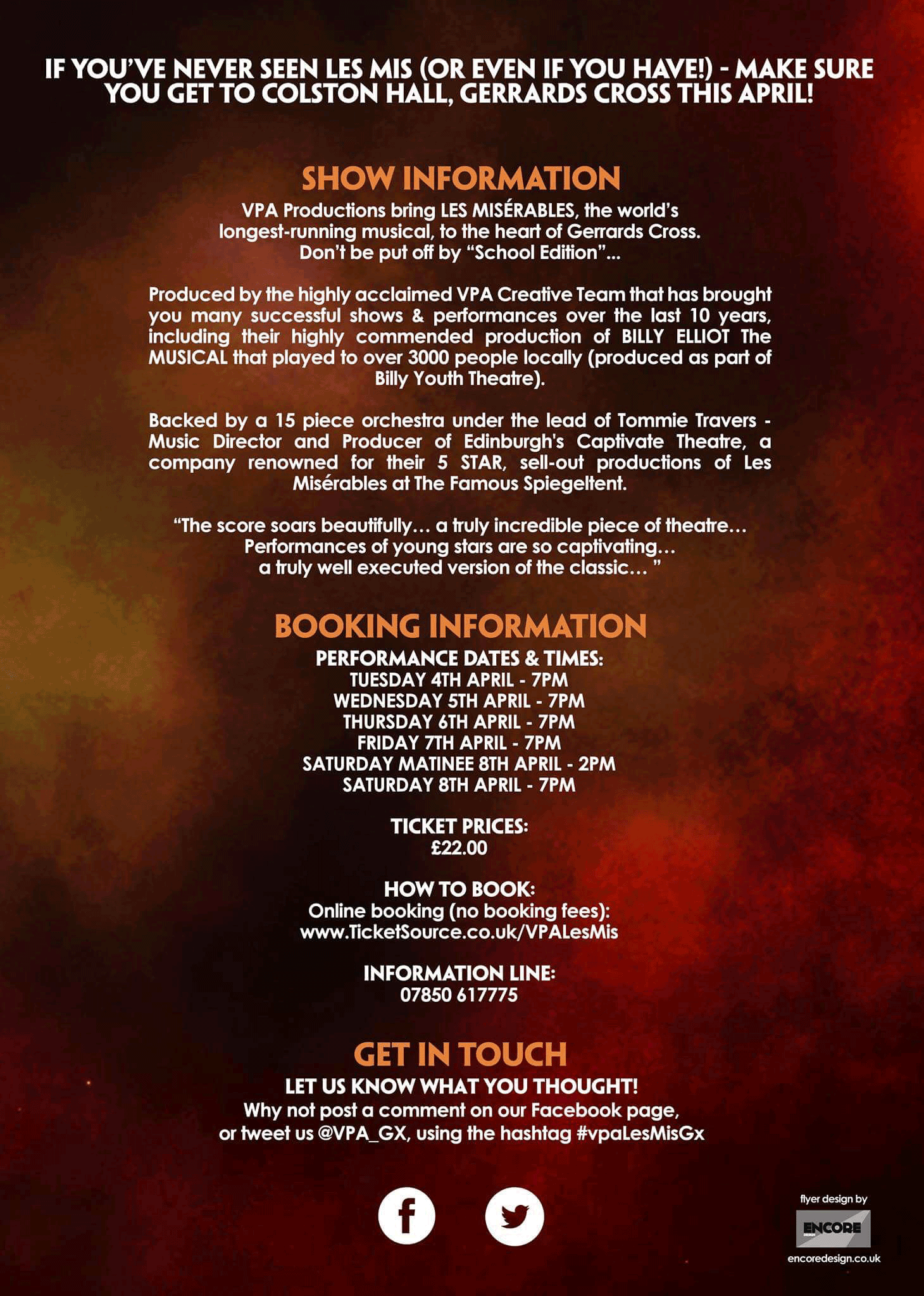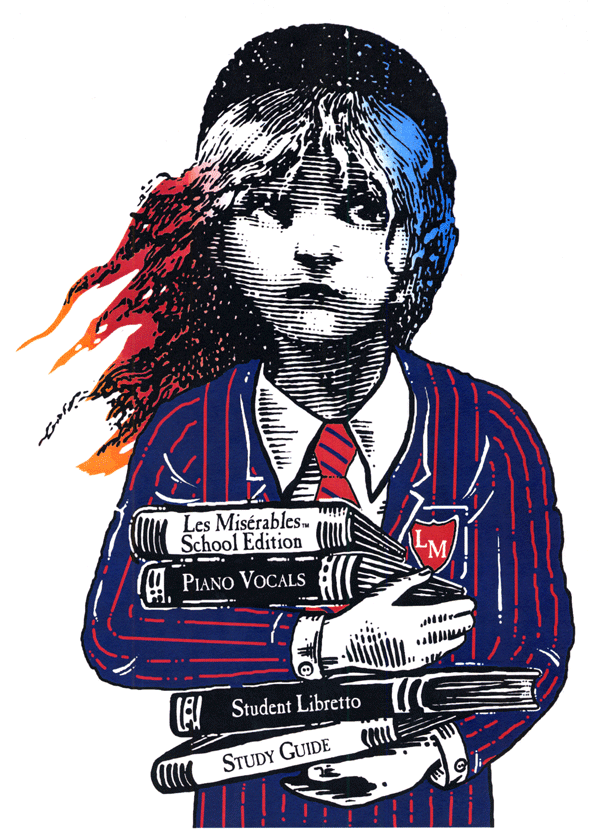 * * * * *
6 Public Show Performances

7pm every evening

4th, 5th, 6th, 7th, 8th April

Plus 2pm matinee on Sat 8th.
* * * * *
Dick Whittington ans His Cat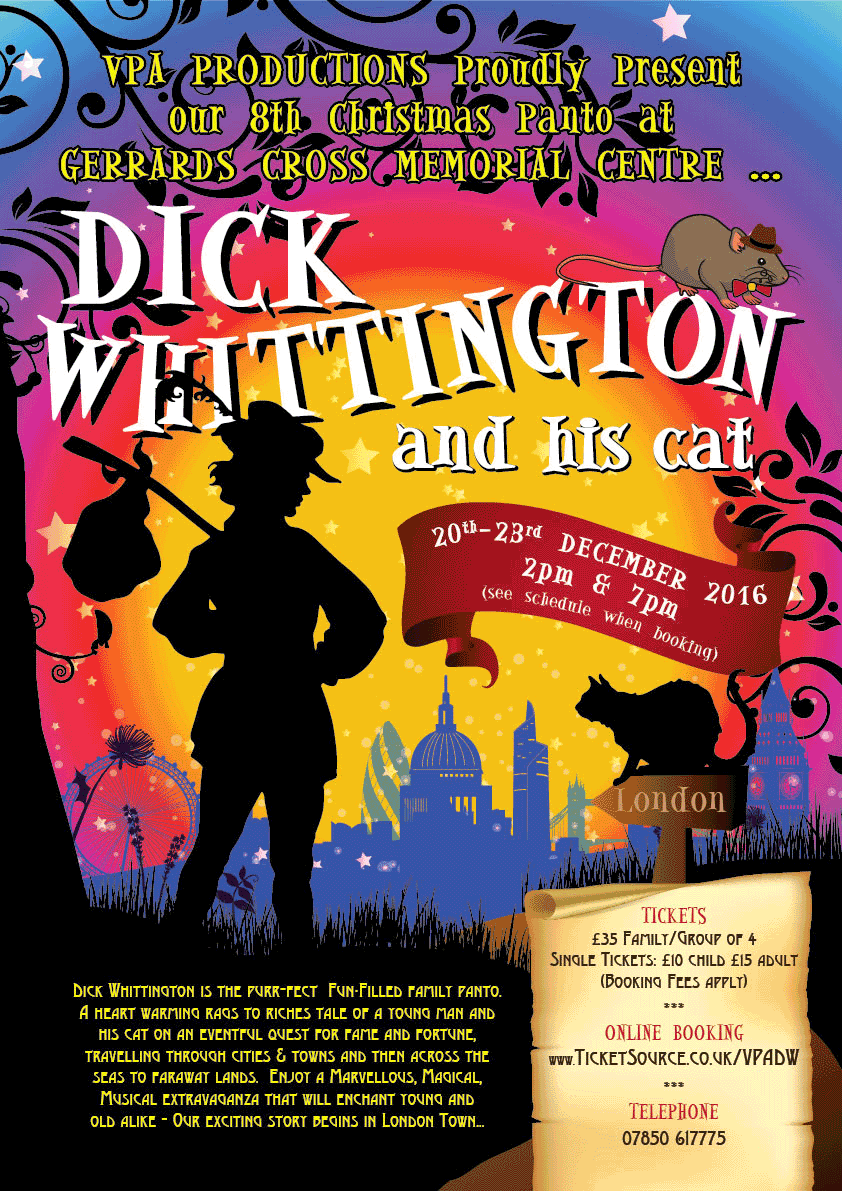 BOOK ONLINE @
www.TicketSource.co.uk/VpaDW
(Booking fee applies)
Dick Whittington Performances are at the
Gerrards Cross Memorial Centre (SL9 7AD)
* * * * *
LES MISERABLES BID SING
To Book a Place on the Day Follow the Link Below
www.TicketSource.co.uk/VpaLesMisBigSing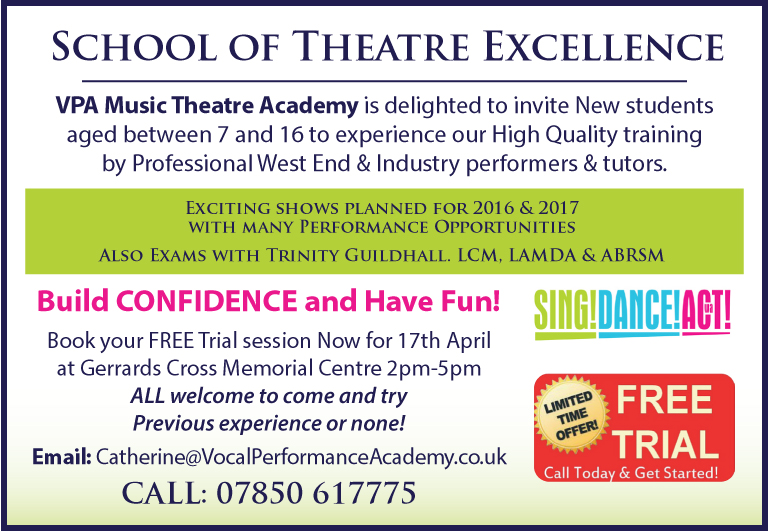 *ALADDIN*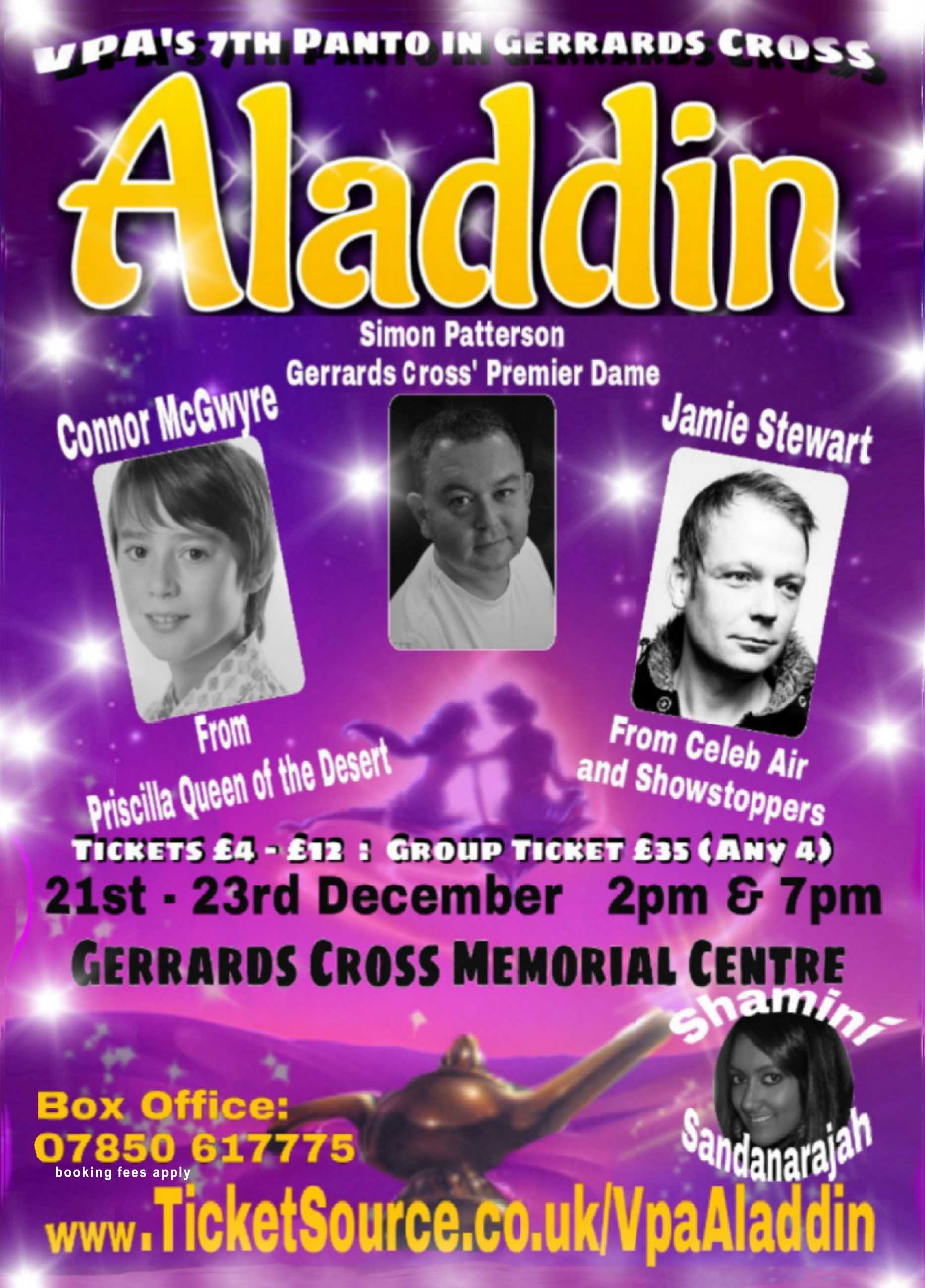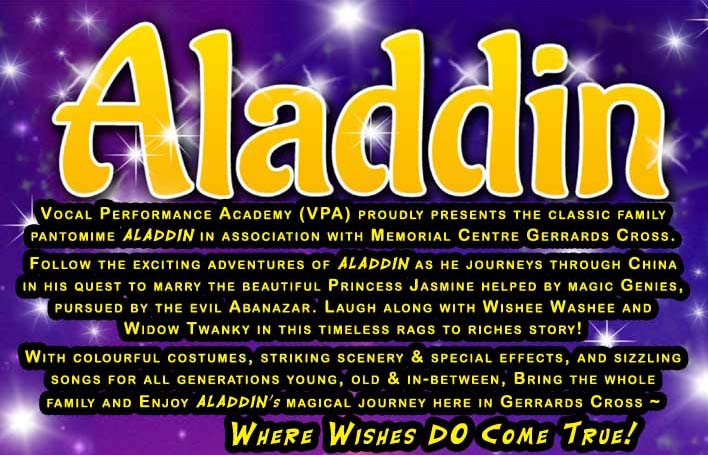 *****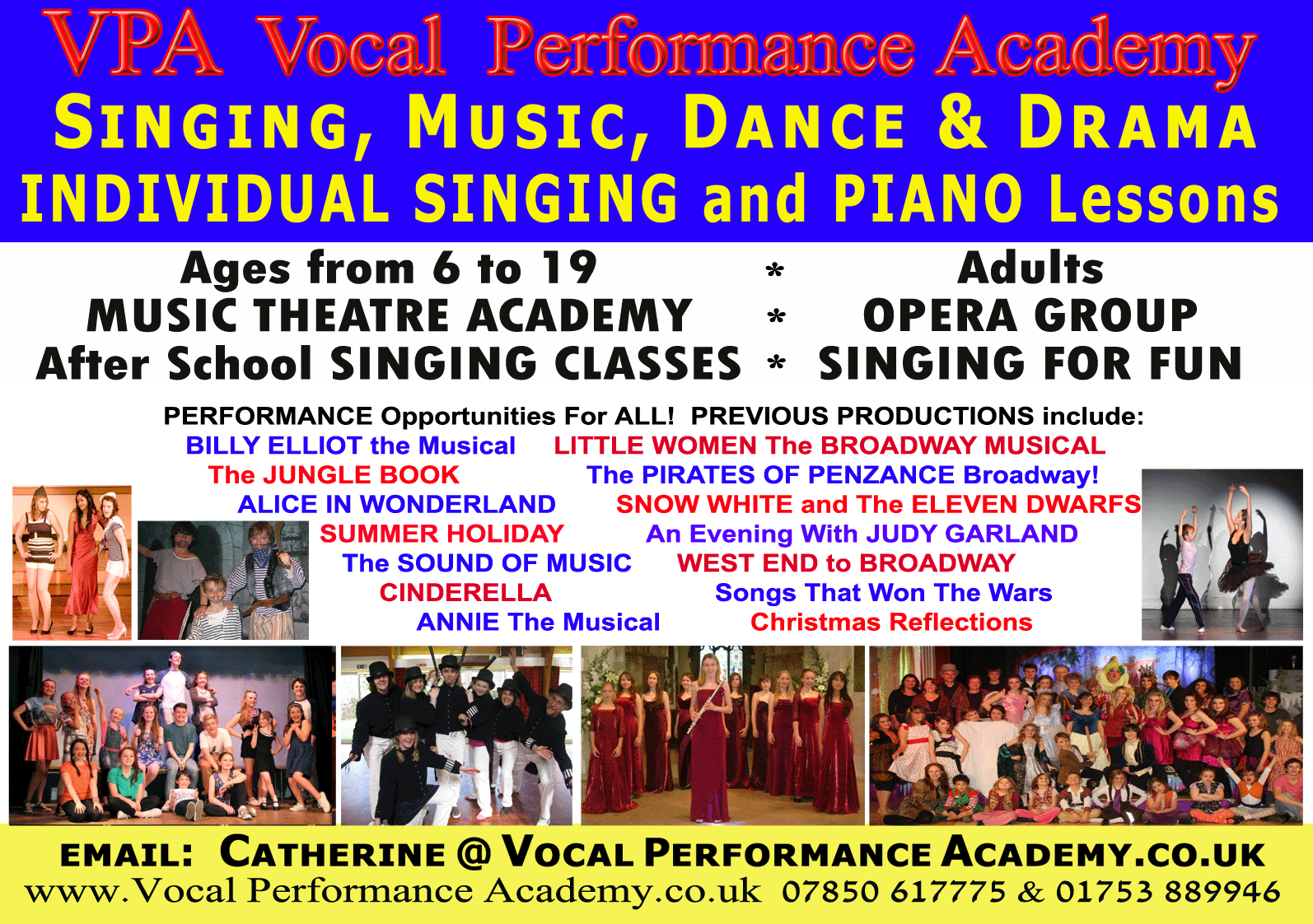 *****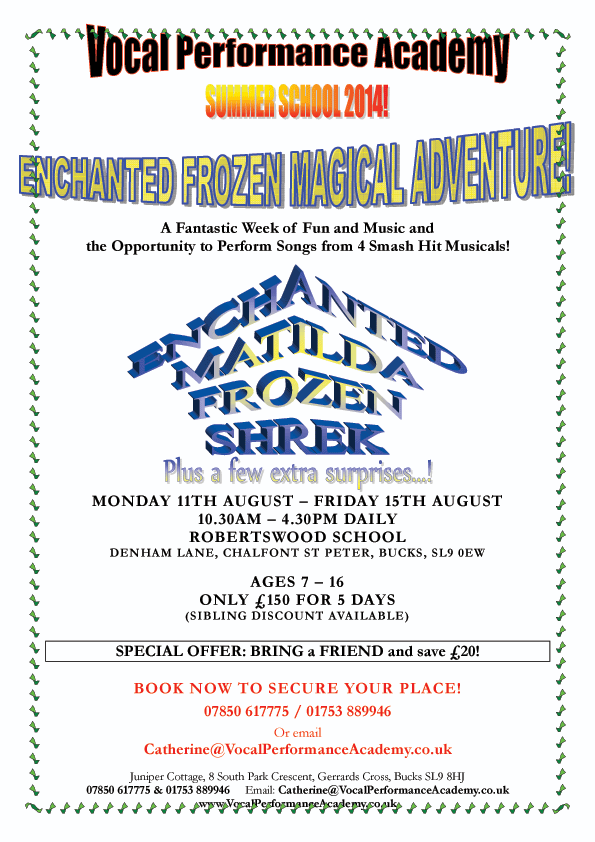 *****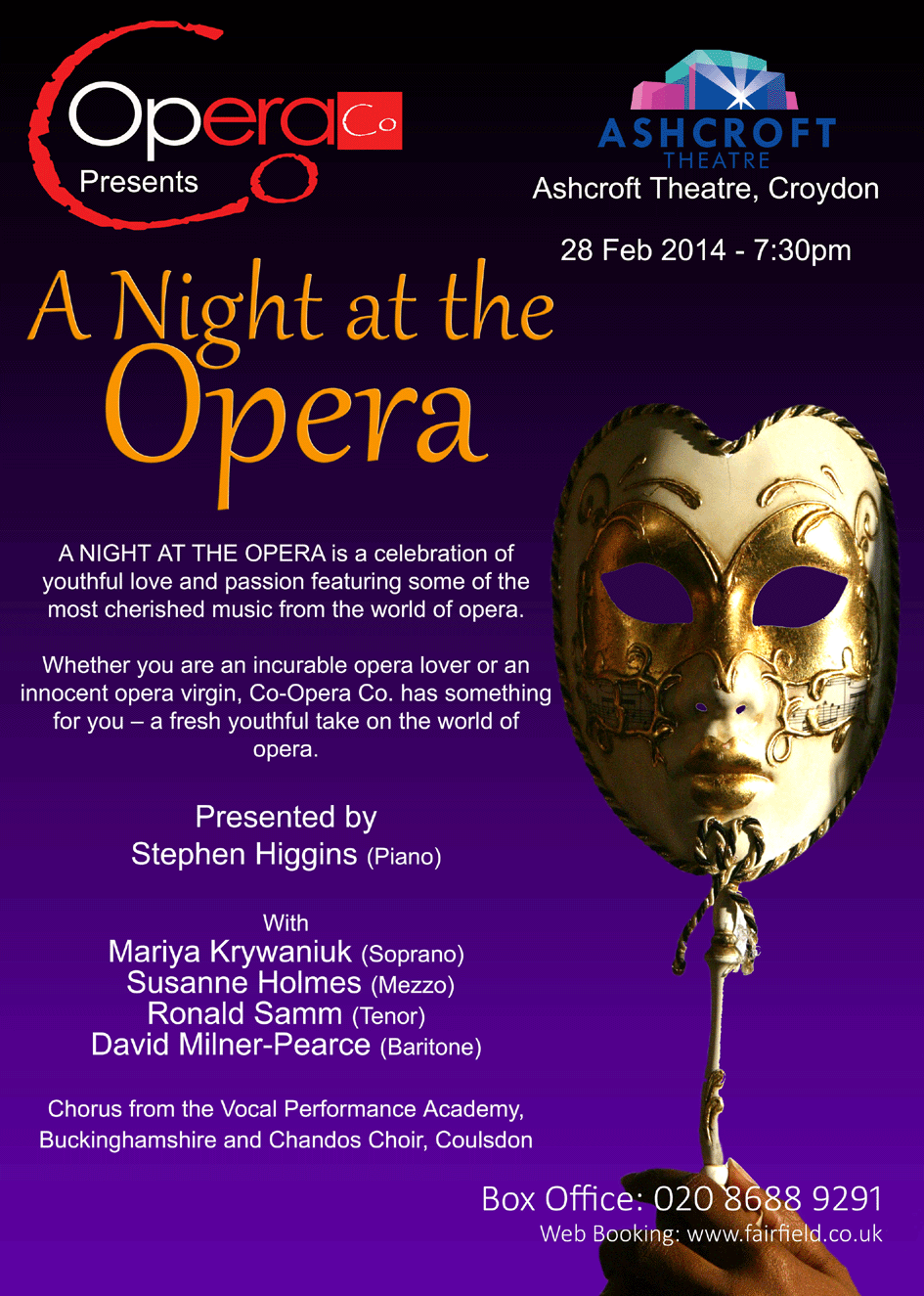 FORTHCOMING PERFORMANCE
An exciting new venture for us! . . . . . . . . Vocal Performance Academy is delighted to be suporting Co-Opera Co singing Opera choruses in A NIGHT AT THE OPERA Gala Ashcroft Theatre, Fairfield Halls, Croydon Friday 28th February
Featuring Music from well loved operas including ~~ CARMEN ~~ TURANDOT ~~ LA TRAVIATA ~~ MARRIAGE OF FIGARO and many others
RECENT PRODUCTIONS...
Our 5th Chritmas Fabulous Family Panto SNOW WHITE was another Great Success!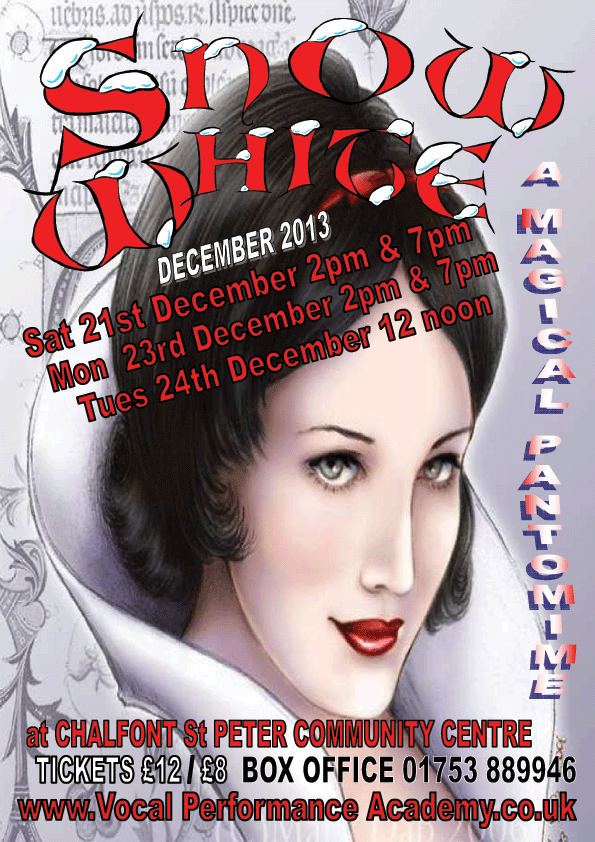 Looking Forward to seeing you all! Panto magic, fun and music from
the fabulously talented students of Vocal Performance Academy!

* Music from Hairspray, Tangled, Enchanted, Barnum, Glee, Littke
Mix, The Lion King and more! Something for ALL the Family

* Brilliant script by David Phipps-Davis

* Fabulous choreopgraphy from Ziggie Sky Ward, Jordan Matthews
and Kelly Zena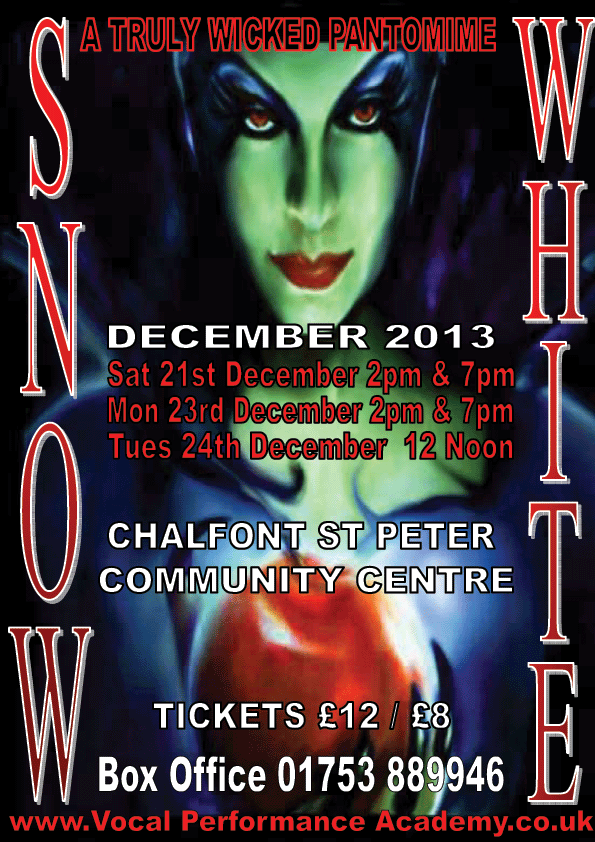 *****
Do you LOVE Singing, Dancing & Acting?
Do you want to learn Songs & Routines from West End & Broadway Shows from Industry Professionals?
Do you live in South Bucks Chalfonts area?
Are you aged 7 ~ 16?
VPA WEST END to BROADWAY SUMMER
SCHOOL is just for you!
Songs and Dance routines from hit shows such as SHREK ~ MATILDA ~ MARY POPPINS ~ CHARLIE and the CHOCOLATE FACTORY ~ WICKED ~ LES MISERABLES ~ OLIVER ~ LEGALLY BLONDE ~ A CHORUS LINE ~ SINGING IN THE RAIN ~ HAIRSPRAY ~ CATS ~ VIVA FOREVER ~ GHOST ~ MAMMA MIA ~ HIGH SCHOOL MUSICAL ~ SISTER ACT ~ CHARLIE GIRL ~ LET IT BE ~ BARNAM & More!

Come for the whole week or just a day or two
Show for friends & Family Saturday 31st @ 4pm
Fantastic Value at £160 for the full week ~
Less than £6 an hour!
Or Bring a friend and both you, and they, get a £50 discount EACH
and the week will cost just £110!
Call now to book your place on 07850 617775 or email: info@vocalperformanceacademy.co.uk for your application form
Don't miss it!
********
To see past productions
~~~
For more information
Call 01753 889946

Call or Text 07850 617775
Email: Tickets@VocalPerformanceAacdemy
or
Catherine@VocalPerformanceAcademy.co.uk
***********************
Billy Elliot's 5th Anniversary Show Party
at the Victoria Palace Theatre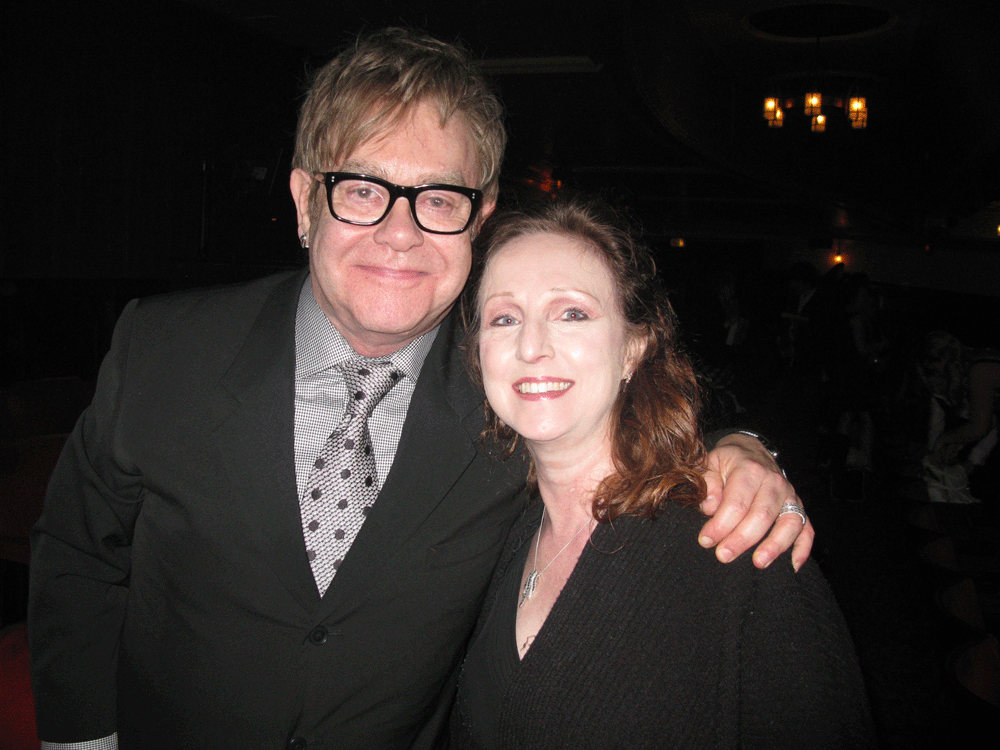 Sir Elton John with Catherine Françoise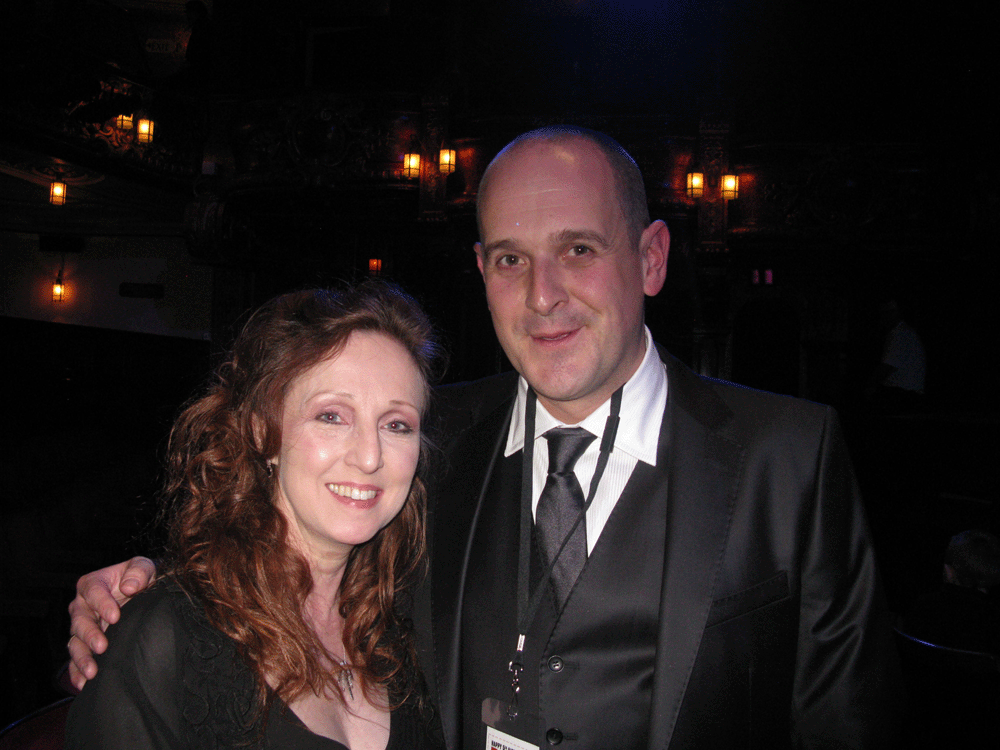 Nick Evans ~ Resident Director for Billy Elliot at London's Victoria Palace with Catherine Françoise ~ Founder and Creative Director of VPA ~ Vocal Performance Academy
**********************
Vocal Performance Academy
BILLY ELLIOT The Musical
JULY 2010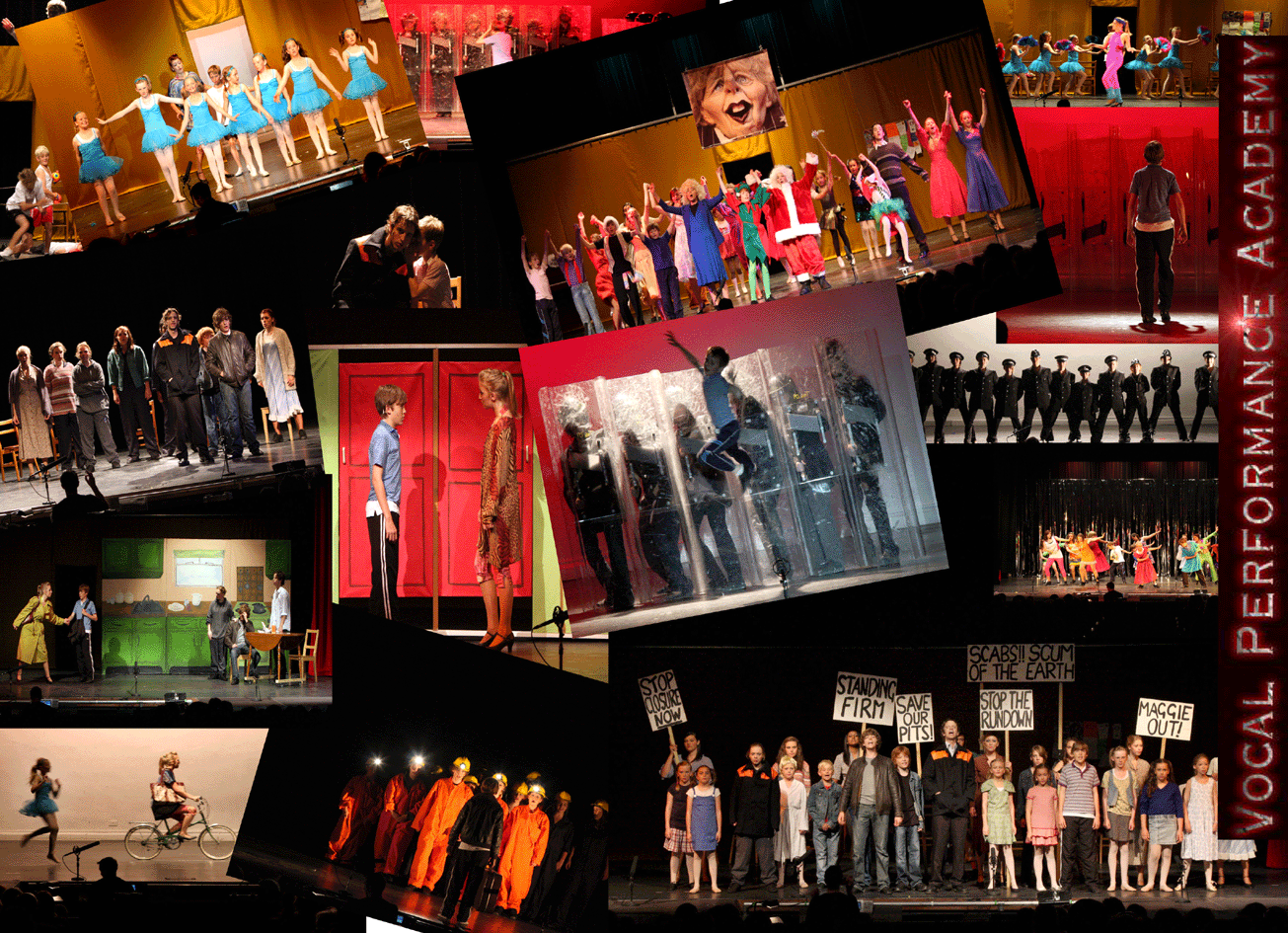 **********************
PAST STUDENT SUCCESS

Fabulous Picture of JENNY COLEMAN

as the FACE of the Royal Northern College of Music Vocal Studies !
Jenny will start her final year studies the RNCM in September 2011

Jenny started singing lessons with Catherine in Yr 8 at the age of 12
and went on the pass many singing grades including
Grade 8 Singing and Grade 8 Music Theatre with Distinction.
She got through to X-factor Boot Camp the year Leona won,
then did a Foundation Course in Music Theatre at Arts Ed
before winning a place to study singing at the very prestigious
Royal Northern College of Music in Manchester 3 years ago.
CONGRATULATIONS Jenny!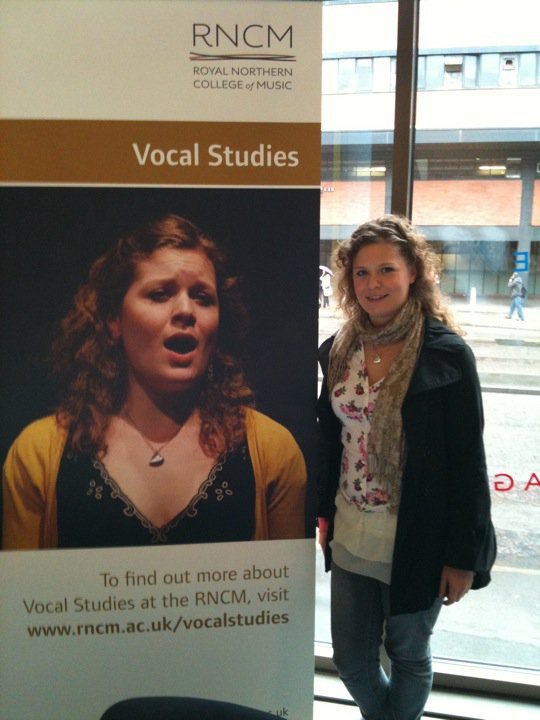 VOCAL PERFORMANCE ACADEMY ...
The Professional Theatre Academy that combines Excellent Training with High
Quality Performance Opportunities
NEW VPA Academies coming soon in Bucks, Herts, Middx & Surrey!
ASK about YOUR area!
PREVIOUS PRODUCTIONS include ~
MUSICALS THROUGH THE DECADES

(Robertswood School July 2011)

BILLY ELLIOT The Musical

(Compass Theatre April 2011)

CINDERELLA

(Chalfont Community Centre December 2010)

BILLY ELLIOT The Musical

(Watersmeet Theatre July 2010)

JOURNEY TO OZ

(Summer School 2010)

SNOW WHITE & THE SEVEN DWARFS

(Chalfont Com Centre Dec 2009)

LITTLE WOMEN-The Broadway Musical

(Compass Theatre July 2009)

WHO SHOT THE SHERRIFF?

(Summer School 2009)

THE PIRATES OF PENZANCE Broadway Version

(Compass Theatre 2009)

AN EVENING WITH JUDY GARLAND

(Compass Theatre May 2009)

CHRISTMAS SPECTACULAR

(Compass Theatre Dec 2008)

THE JUNGLE BOOK

(Compass Theatre October 2008)

SONGS THAT WON THE WARS

(Regent Hall, London April 2008) .

.

FROM

BROADWAY

TO THE

WEST END

(Beacon Centre July 2007)

.

IT'S A GRAND NIGHT FOR SINGING

(GX Memorial Centre July 2006)
CONCERTS ~
ETON COLLEGE

for the London Run & Slough Homeless

AMERSHAM FREE CHURCH

for the 2012 project

ST PETER'S CHURCH Chalfont St Peter

for their refurbishment

GERRARDS CROSS MEMORIAL CENTRE

for Water Aid

REGENT HALL - OXFORD STREET

for Help for Heros
EXAMS ~
100 % EXAM Pass Rate with
TRINITY GUILDHALL Singing , Piano & Recorder
LAMDA Acting
LCM Music Theatre & Pop Vocals
60% at DISTINCTION and 35% at MERIT !
COME ALONG and TRY a Class or Workshop - ...
We'd love you to JOIN US for our Exciting 2011-12 programme !
ALL ages!
SINGING Classes - Mon & Tues

(SEE Class Schedule for times)

Saturday DANCE Classes ~ Tap, Jazz, Street, Ballet, Lyrical

(See Class Schedule for times)

Sunday MUSIC THEATRE Academy

2 - 5.30pm
Try One or All Three!
There are some great offers for all three!
FOLLOWING the enormous Success of our 2 productions of BILLY ELLIOT The Musical in July 2010 & April 2011 come and join us!
Sunday
MUSIC THEATRE
Workshops
2 - 5.30pm:
***********************
For more information about taking part on stage or backstage please contact Catherine Françoise at
Vocal Performance Academy
on
01753 88 99 46 or 07850 617775
or send an email to.
E-Mail: Catherine@VocalPerformanceAcademy.co.uk